Recognizing classroom innovation, YEC and the Operation Round Up Trust recently awarded our first annual Bright Idea grants for teachers in York, Clover, and Rock Hill school districts. We salute these winners—really, all educators—who brighten our future!
Learning starts in the classroom. Our dedicated teachers work tirelessly to prepare students for the world to come. Although it is necessary to pass on the basics of science, math, and language arts, our teachers go beyond what is required so that the lessons mean something and stick with the student.
Funding to accomplish these beneficial projects is often a problem, which is why York Electric Cooperative and our Operation Round Up Trust Board are working together to provide the Bright Ideas Grant Program. All kindergarten through 12th-grade teachers in York, Clover, Rock Hill, and Fort Mill school districts are eligible to apply for a grant to fund an innovative program to implement in their classroom. Each district will be awarded one grant up to $1,000 and 2019 winners are shown below.
Tammi Carter, Clover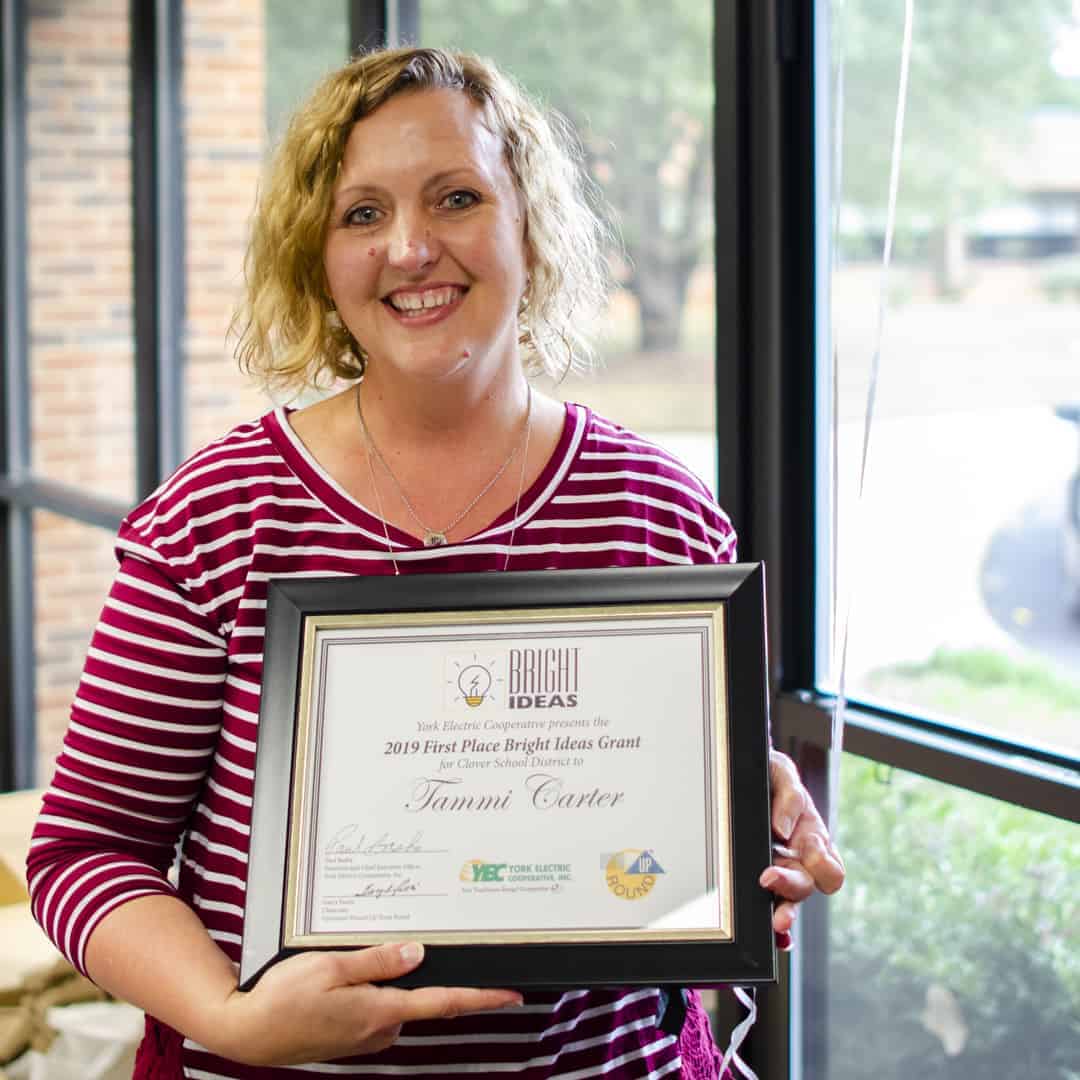 Image 2 of 6
All students at Bethel Elementary in Clover School District will benefit from Tammi Carter's first place project "Transforming Learning with Creative Classroom Transformations," which will increase student engagement and provide a resource for teachers to make their classrooms better learning environments.
Photo credit: Erin Powell
Stay tuned for the 2020 Bright Ideas application information.
All applications will be reviewed by a panel, omitting school, district and teacher names.
One teacher in York, Clover, Rock Hill, and Fort Mill School Districts will receive a grant up to $1,000 to fund a classroom project.
2020 winners will be announced this fall for the 2020-2021 school year.